Wet dreams, also known as nocturnal emissions, are a natural phenomenon that can occur during sleep when a person unknowingly has an orgasm. They are common experiences for boys and girls from puberty through adulthood. They are not limited to men alone, as women can also have wet dreams resulting in vaginal secretions from arousal. However, many myths and misconceptions surrounding wet dreams can cause confusion and anxiety, especially for young individuals. Let's explore the facts vs. myths about wet dreams, as explained by a sexologist in Kolkata.
Myth 1: Wet Dreams Reduce Sperm Count 
Fact: This is a common misconception. Wet dreams, in fact, remove older sperm from the body and help in the formation of new and healthy sperm. Furthermore, there is no scientific evidence to suggest that wet dreams have any negative impact on sperm count.
Myth 2: Wet Dreams Are A Sign Of Illness 
Fact: Wet dreams are not a sign of illness. They are a normal and healthy occurrence that indicates the body's healthy sexual functioning. Therefore, there is no need to be alarmed if you experience wet dreams.
Myth 3: Wet Dreams Shrink A Penis
Fact: This is a baseless myth with no scientific evidence. Wet dreams have no effect on the size of the penis or any other physical aspect of sexual health.
Myth 3: Wet Dreams Are Always The Result Of Erotic Dreams
Fact: While wet dreams can be triggered by erotic fantasies, it is not always the case. A person can have a wet dream without even dreaming about sexual activity. Wet dreams can also be caused by stimulation from other sources, such as fiction or imagination.
Myth 4: You Should Be Ashamed Of Wet Dreams
Fact: There is no reason to feel ashamed or embarrassed about wet dreams. They are natural and normal occurrences in the body beyond an individual's control. It is important to understand that wet dreams vary from person to person, with some experiencing them frequently during adolescence while others have sporadic occurrences.
If wet dreams cause discomfort or embarrassment, there are ways to cope. Some methods suggested by a sexologist in Kolkata include meditating before bedtime, masturbating, speaking to a psychologist, or incorporating ginger, bananas, and pre-soaked almonds into your diet, as they are believed to help reduce the occurrence of wet dreams according to Ayurvedic practices. Additionally, seeking ayurvedic treatment for sexual problems can be an option if needed.
Conclusion
In conclusion, wet dreams are normal and healthy occurrences in the body and should not be a cause for concern. Understanding the facts and dispelling the myths surrounding wet dreams can help individuals approach this natural phenomenon with acceptance and comfort. If you have concerns or questions about wet dreams, consulting a qualified healthcare professional or sexologist can provide further guidance and support. Embrace the natural process of wet dreams as a part of your sexual health journey.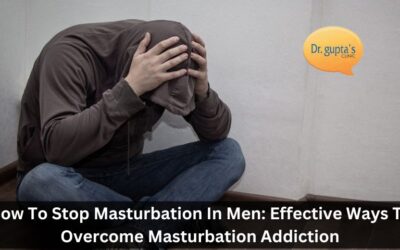 Are you in the habit of masturbating a lot? If yes, then you are on the right page!  Masturbation is a natural and healthy aspect of human sexuality, contributing to sexual pleasure and overall sexual well-being. However, when it becomes an uncontrollable masturbation...